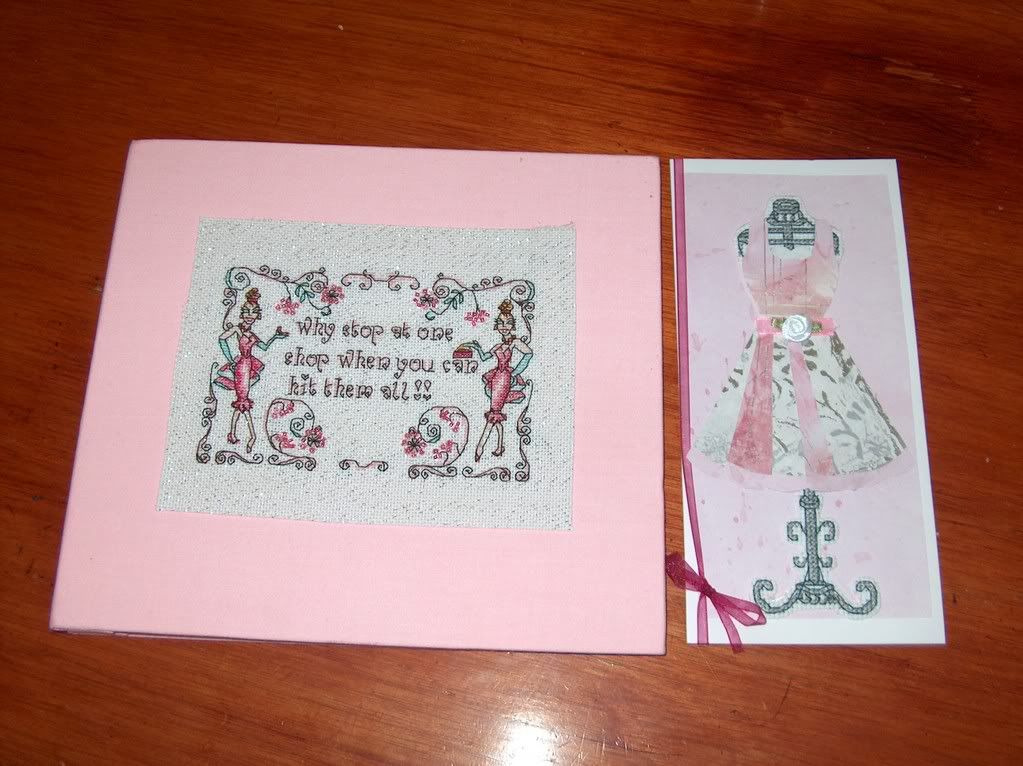 I can finally reveal the handbag's and glad rags exchange that I sent to Brenda in Australia, I had no idea how to finish off my work , since my sewing machine is bust I did want to hand sew as basically its crap!! lol
Anyway was shopping and saw the memory folder, and I thought it would be perfect for her new job. I only posted it on Saturday morning and she got it Tuesday so I was really impressed on how fast Brenda got it.
The right hand side of the design took far longer than the left as i had to duplicate the woman but he other way around, I spent so much time frogging I didn't think I was never going to finish. I was so happy when i finished all the border and put the beads on it, as it seemed to take an age to stitch!
I have only got three more days left to work so I now officially going into holiday mode, you know the one when everything seems to take so much longer, the minutes seem to stop and all you want to do is wish your life away because you cant wait for Friday to come!! Well that is me at the moment, work which is normally so easy is now such a drag, oh well I shouldnt moan( but I am lol) I have never had such a long time off work so six weeks is going to be bliss ( just a shame i have the kids at home lol)
I have finally finished the RR for Margaret's Bookmark and sent that off, only thing is, I think I have done it a bit long, I didn't realise how much i had stitched, I just got carried away, so now I am going to get going with the Christmas chickadee card and try yet again with my knitting.