Well its been a while since I posted, as things have gone a bit sh*t around here, and then on top of it all I have misplaced ( i am not saying lost yet as i am hoping itwill turn up, although i have turned the caravan/car upside down) my gypsy wagon.
i took it on holiday I had stitched over half of it and now, is disappeared and i am really p****d off about it.What is it with Bothy Thread designs, the first one i did got burnt in the fire ( that was nearly finished) and this one, has gone for a walkabout, grrrr i think they maybe something in this, ie dont bloody stitch them!
So I have been stitching Lizzie Kates, A good night, until it turns up (Can you tel im hoping it does)
And yesterday i got some of my birthday ATC's from a exchange that i am in. So for the first time i had something to open ( my family say its too near xmas - i just think their tight lol)
From Ronel: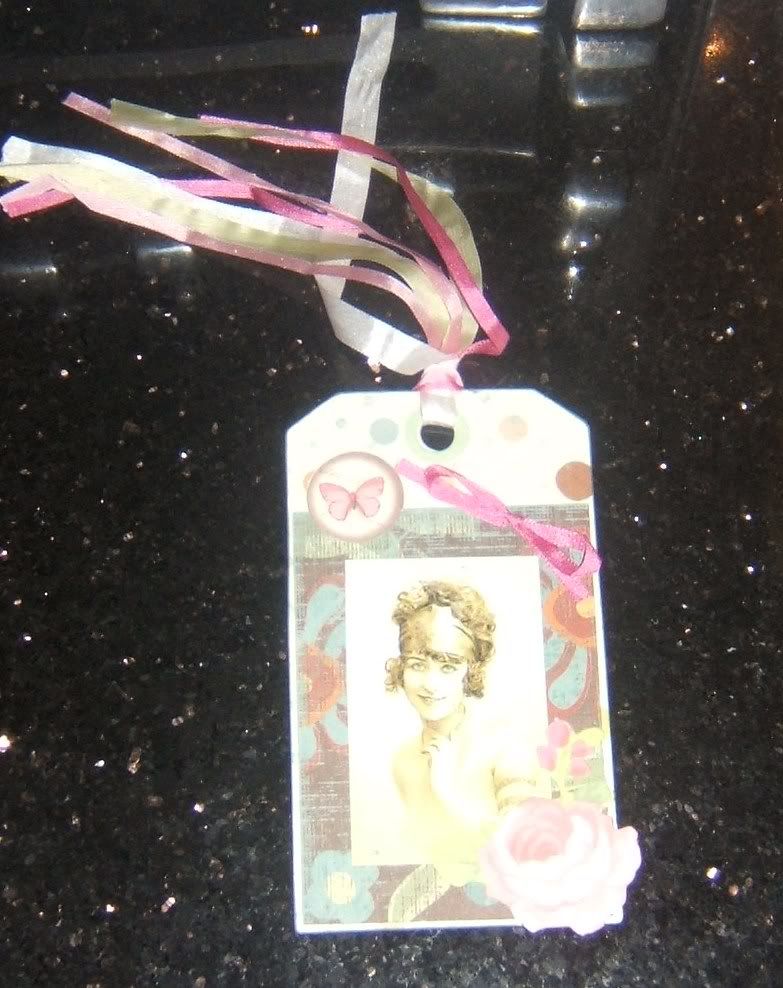 From Lynn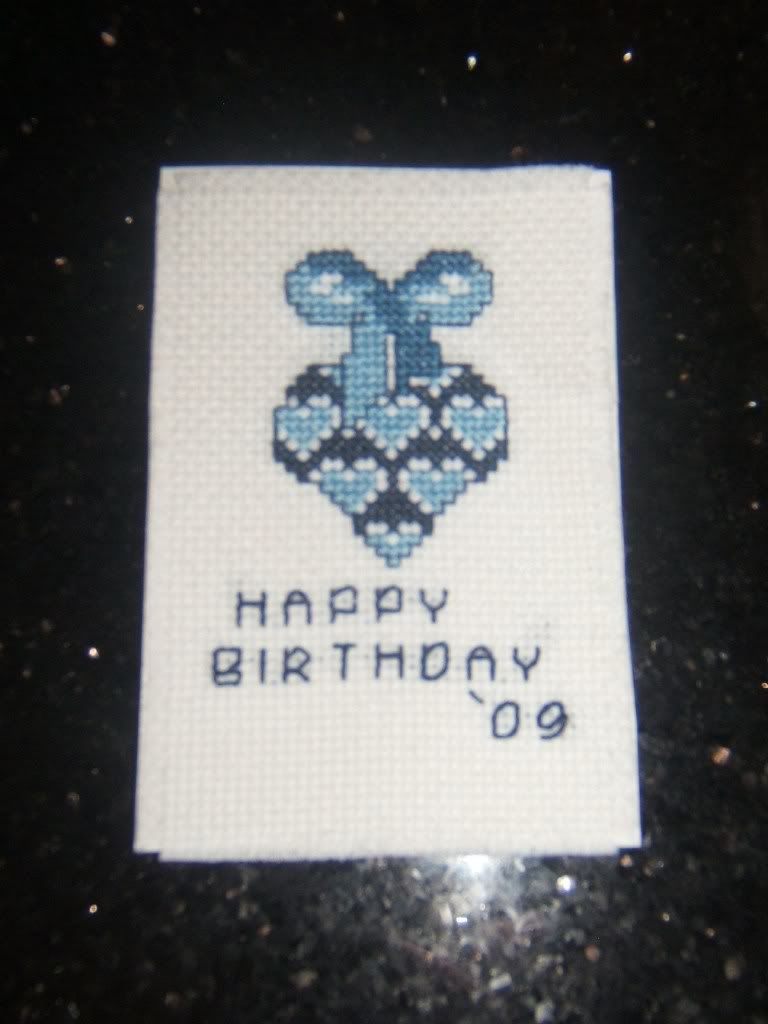 From Marie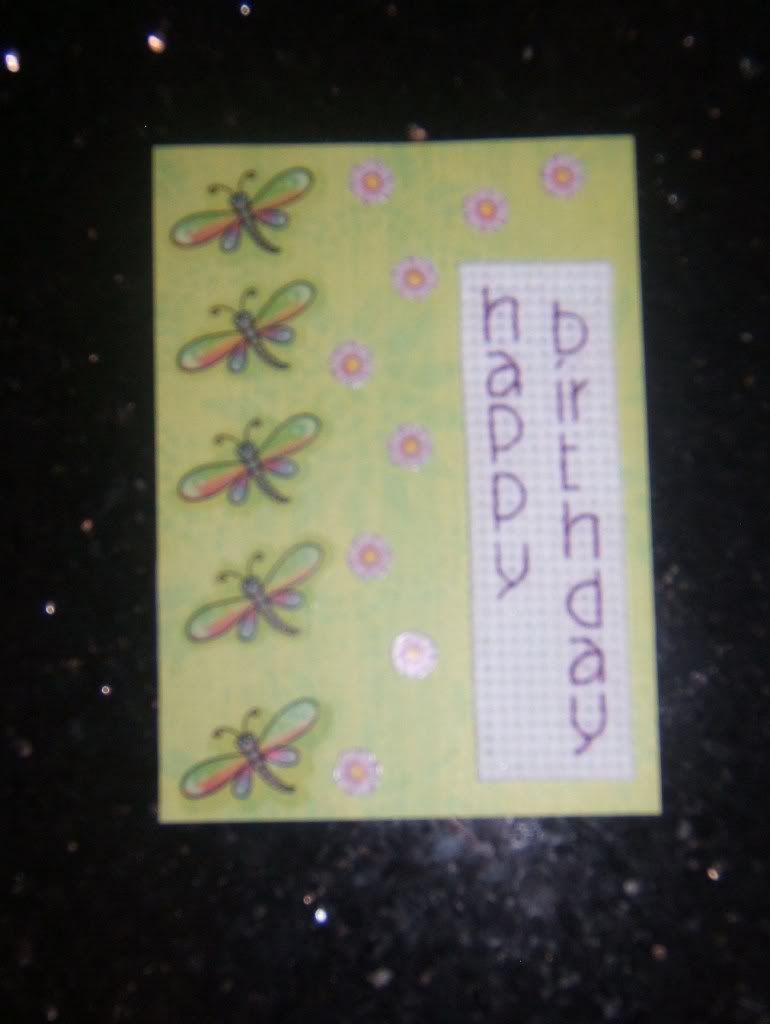 from Cindy Mae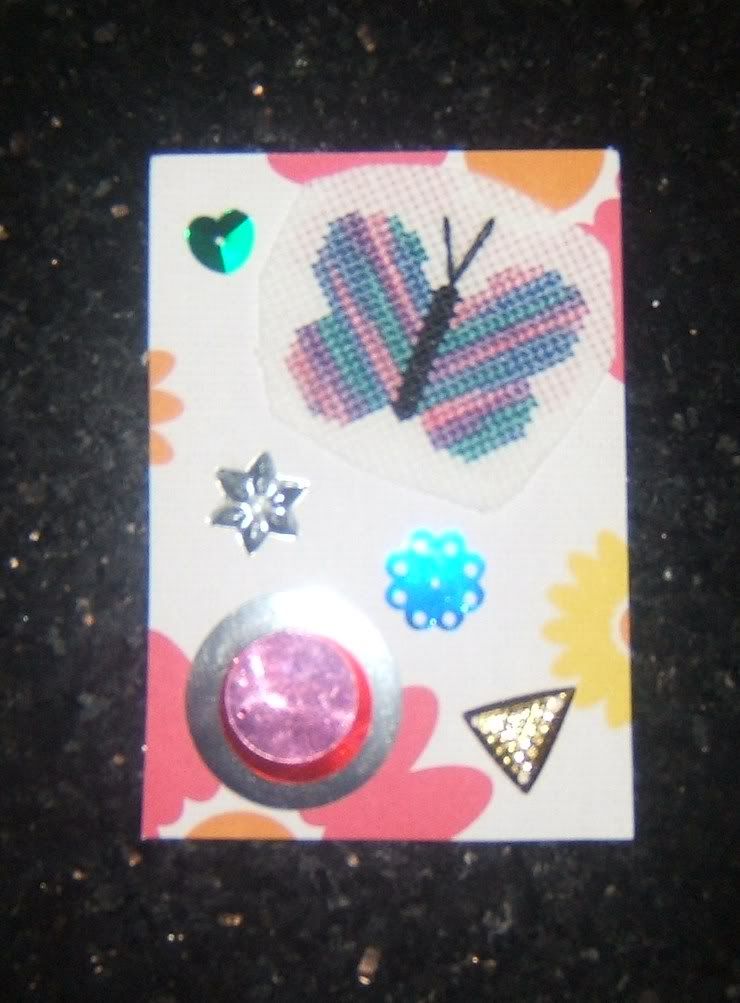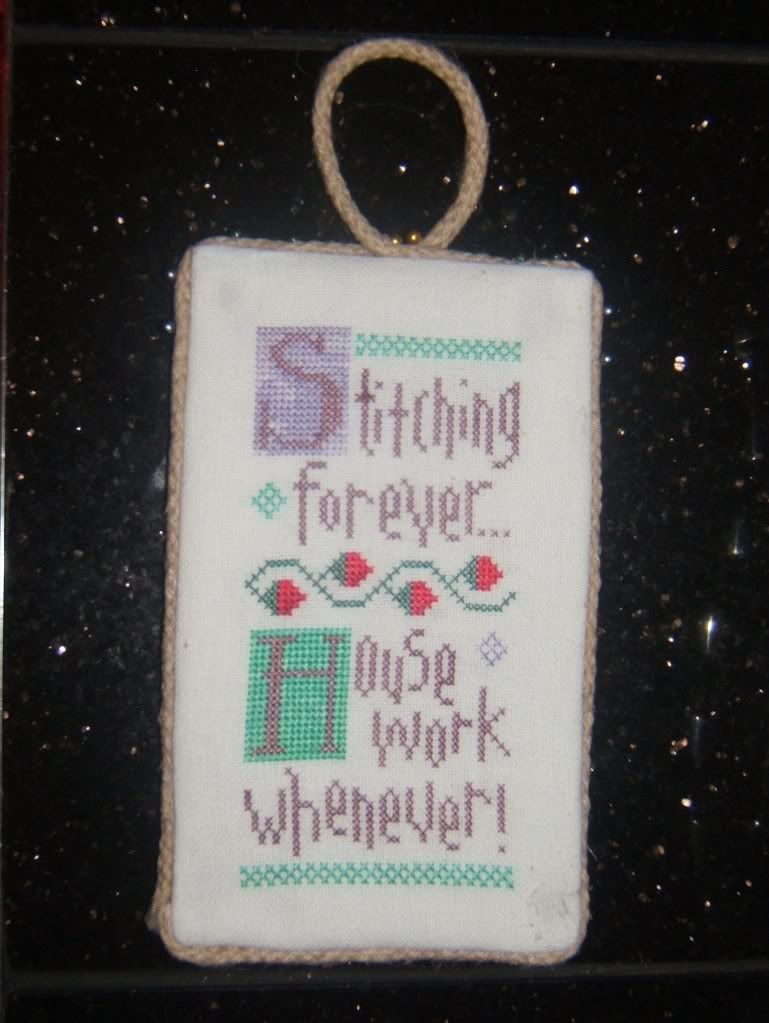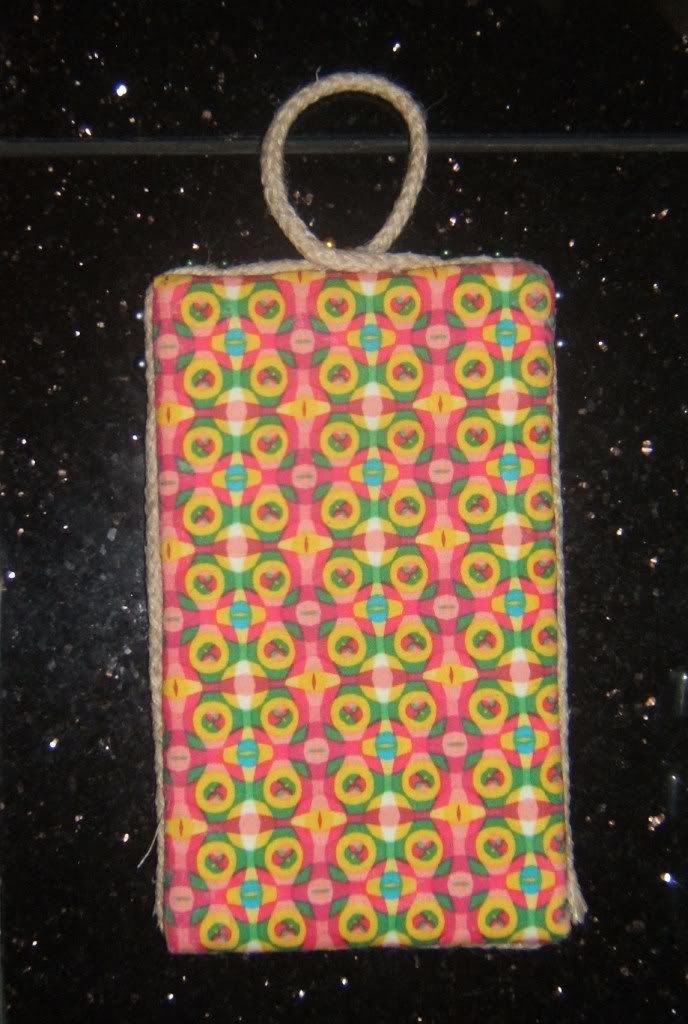 An then i got another surprise yesterday as my Lizzie kate exchange arrived too From
Heather,
which is just right for me( although hubby wishes it wasnt), so a Huge thank you to Marie, Ronel, Heather Lynn and Cindy-mae.
And I can show you the ATC that i stitched for Beth's Birthday ( i did put some buttons on the side but they kept falling, off, i think i need to invest in some super glue!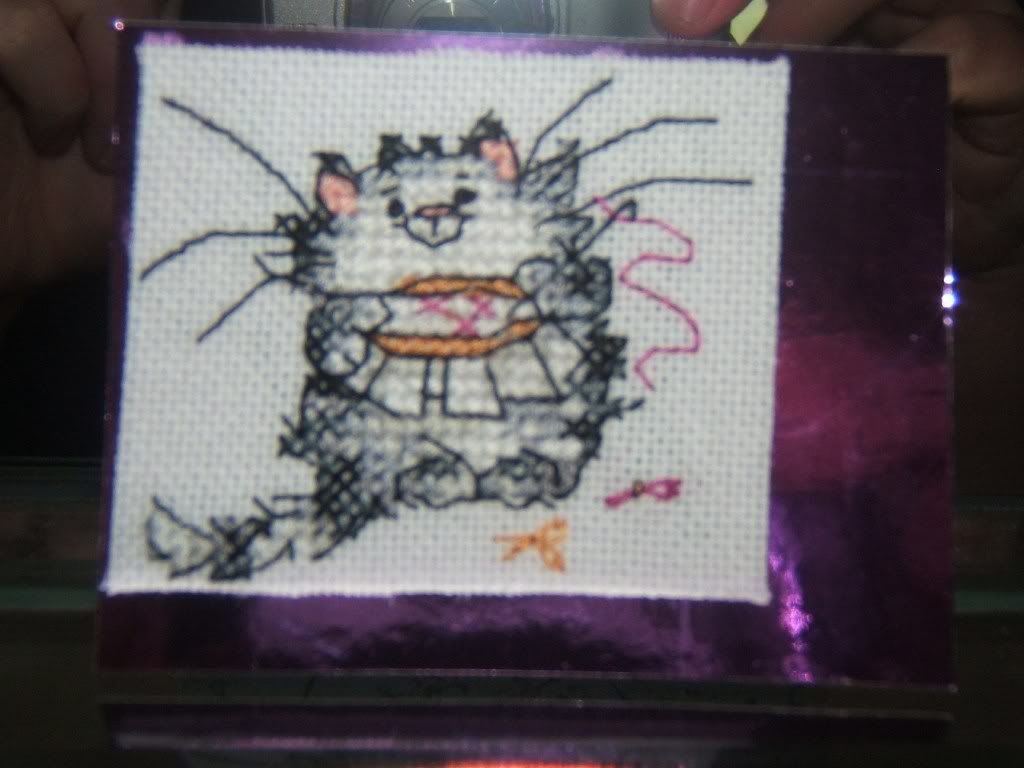 AND last but not least I need the addresses from
Kath
and
Claire
for the PIF, ( my email is in my profile) so then within 12 months, voila!! I can send you my PIF, now on to the ironing