Yet again i have been neglecting my blog, but i have been ill all Christmas, which is typical work all year and the when your on holiday your ill ( yes OK i do get 11 weeks off a year- but think about it when your child is driving you up the wall think about us that work in schools that over 100 children that can drive you up the wall, we really do need the holidays else we would crack up lol)

So stitching has been on the slow side.
I worked on the wedding sampler this christmas, and yes i wasn't happy with it, so i restarted it on some 28ct lugana, which i am so happy i did, and i have been stitching the
wedding
in it, but i used metallic thread 1x1 (2x1 would have been a nightmare to stitch as metallics is not my favourite thing to stitch with) if it worked out or if i should have stuck with the lace design that is stated in the chart, I will find out when i backstitch it.
And finally..... this week we have had to shut the school as we had 2ft of snow and when that was clean all we was left with was a sheet of ice, yes the parents all complain, but when there child falls and breaks something they would complain even more, you just cant win. which meant that i have been able to stitch more than normal!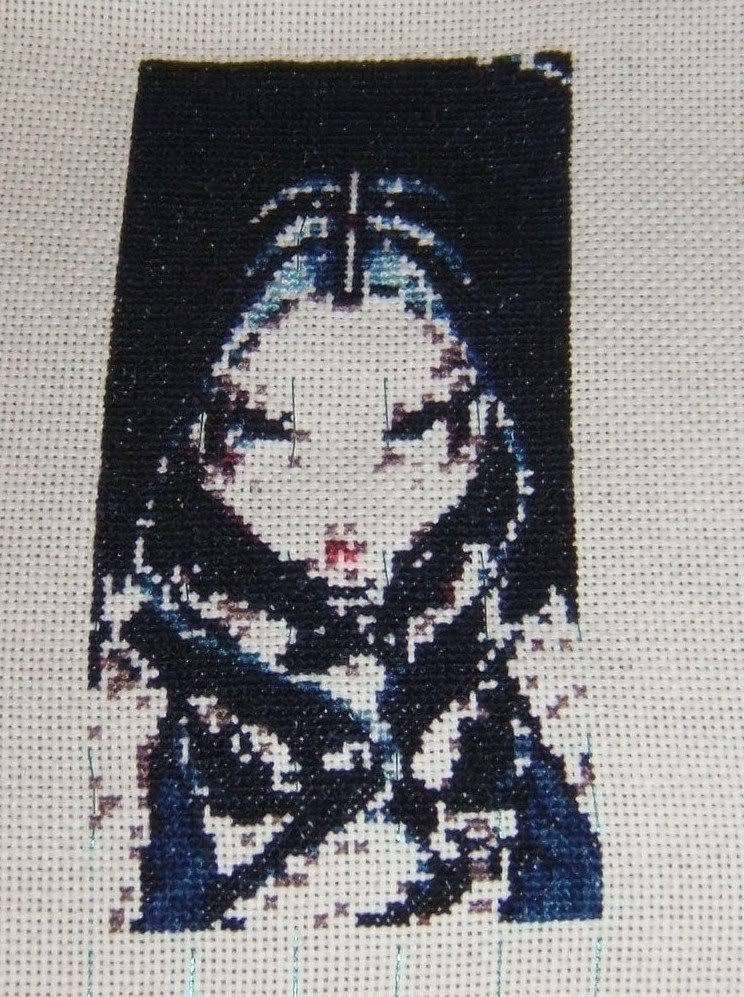 So i started the freebie SAL that i joined on the HAED BB, and this is how far i have got with Mermaid of the Deep, she is stitched 2x1 on 20ct Aida, but she has now been put away till next month, where hopefully she will have some eyes next time.
Back to work today so no stitching , life is hard lol
Oh Happy New Year too!